Chinese Medicine has excelled at preserving longevity for thousands of years. By nourishing our bodies from the inside out, we can help our skin sustain a bright, youthful glow.
Facial Rejuvenation Kit– just a few minutes with these ancient tools (with a modern twist) on a consistent basis can lift and brighten the skin, while dramatically reducing fine lines and scarring.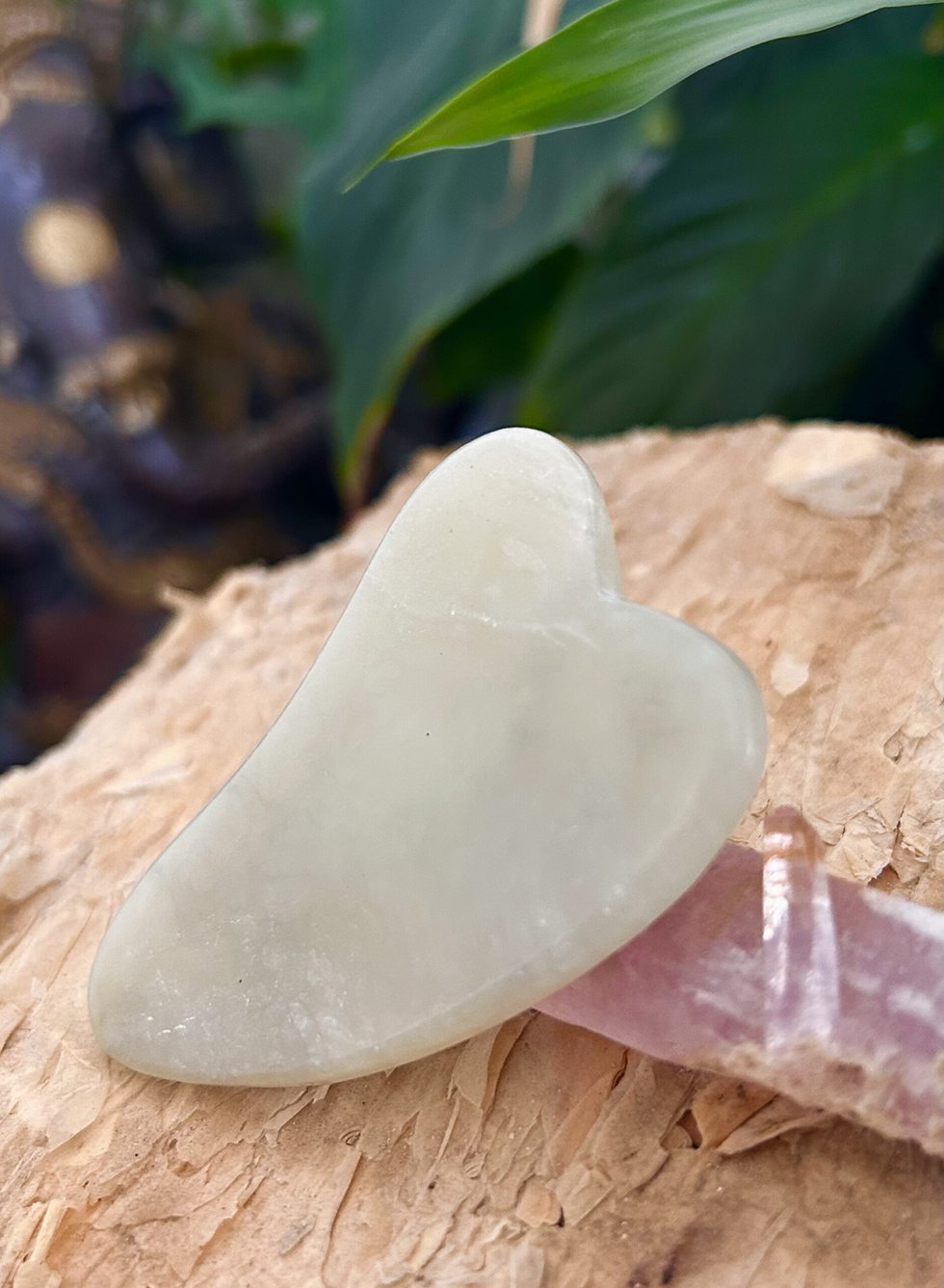 Target areas include:
forehead
between eyebrows
crow's feet
puffy under eye area
laugh lines
around the mouth
chin / jowls
neck
decolettage
How does it work?
Each tool in the kit helps to stimulate the body's natural production of collagen and elastin, the building blocks of supple, luminous skin.
How long till I see results?
Results will vary depending on how long the fine lines have been in place, how often you use your kit, and the consistency of use – but you should see some measurable results within 2-3 weeks of regular use – and oftentimes immediately after one use!
pick up in North Park,
or add $10 for shipping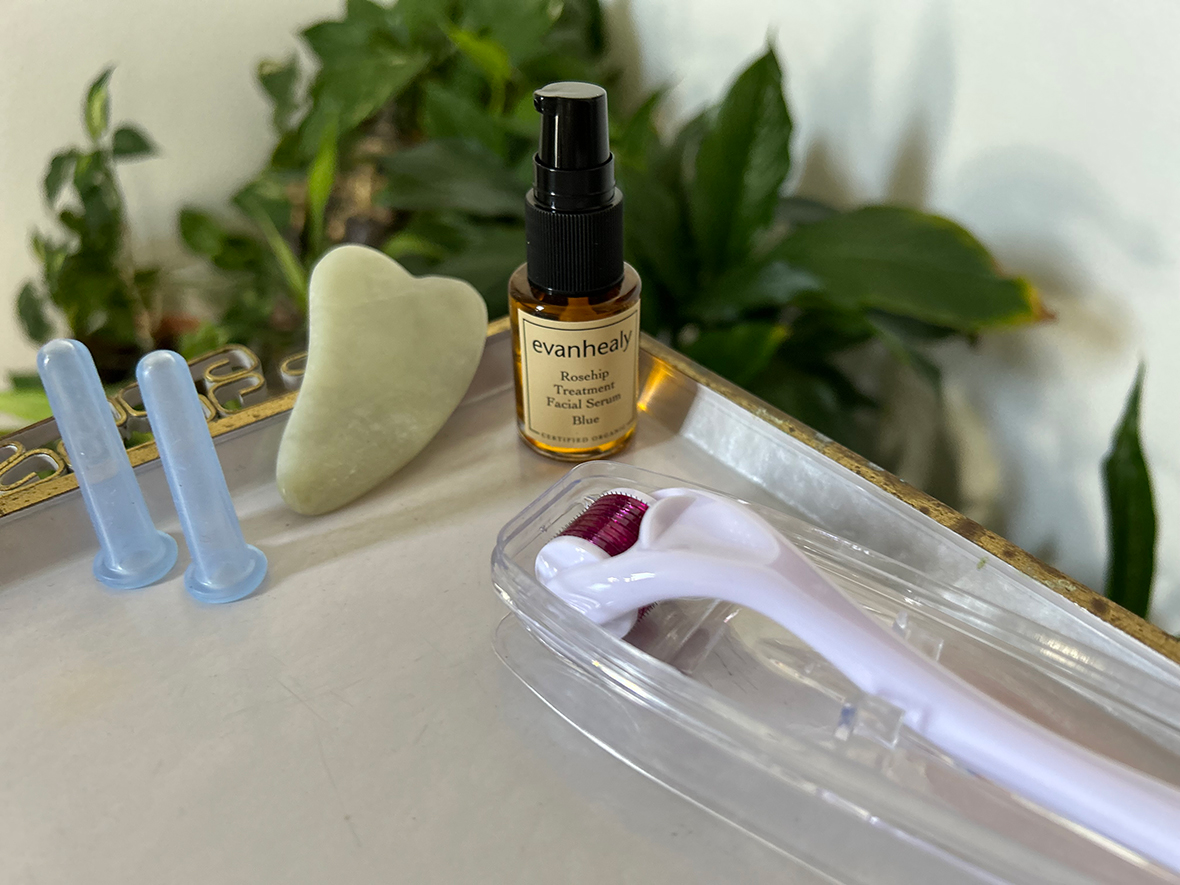 Cupping
Increases microcirculation and stimulates collagen production. Cupping brightens the skin, minimizes fine lines, and scars.
Heart-shaped gua sha tool
Jade stone is soothing and calming for the skin. Gua sha has been proven to reduce puffiness, wrinkles, and inflammation. It can also help relieve sinus pressure!
Evan Healy Rosehip Serum
(a $35 value)
This harmonizing, silky serum features geranium and carrot seed to balance and regenerate the skin, while smoothing fine lines, and softening the appearance of scars.
Dermaroller
Facial roller with 0.5mm micro-needles to stimulate collagen production, reducing fine lines and scars. Enhances the efficacy of serums and masks prior to use.
Facial Rejuvenation Instructional Video
(a $30 value)
This 10 minute tutorial demonstrates use all of these super-effective tools…where to use them, how much pressure to apply, etc.
Also Includes
GOLD COLLAGEN EYE MASK: One-time use for firming the under eye area, reducing dark circles and puffiness. Cleanse face before applying for 30 minutes.
ROSE WATER CLEANSING SPRAY: After use, simply spritz & dry your tools (occasionally use a Q-tip to clean cups)
How to?
After watching the video to get the basics, you can customize which tools to use and areas to target. Even if you are focusing on a specific area, it's good to use the dermaroller and/or the gua sha tool to stimulate the ecosystem of the entire face.
How often?
At least once per week, as much as every other day.
How long should it take?
It depends! You can elicit results with as little as 5-10 minutes per session, or you can spend more time. Just keep an eye out for excessive redness because overzealous rejuvenation can cause bruising (not cute).
Can I use this with Botox?
Yes, these tools will make Botox last longer. Just wait 2 weeks after injections before using the kit.